Nicole is excited to offer virtual school and book club visits for the 2021-2022 academic year. She offers a variety of programs for readers and writers. For availability, rates, or questions, please send an email to visits (at) nicoledcollier.com. Her current offerings are described below: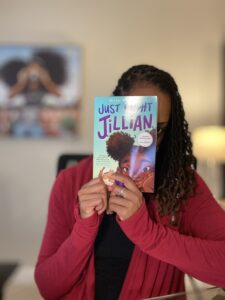 Book Club Author Chat + Q&A
Great for all ages | 30 minutes
Just right for a group that has read Just Right Jillian and wants to chat with Nicole about the book. Nicole will share her writing inspiration and talk about her favorite scenes. Readers should come with lots of questions.
The Longest Run: My Journey to Publication
Great for all ages | 45 minutes
Just right for aspiring authors of all ages. Nicole connects her love of running to her path to publication. She explains her publishing journey, and shares the key traits needed to reach the finish line. Includes time for Q&A.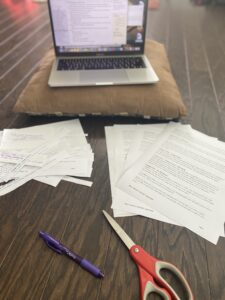 Look Again: Revising Your Writing
Best for grades 4 and up | 45 minutes
Just right for writers ready to revise. Nicole shares about moving from a "zero" draft to a polished draft after several revisions. She discusses roles in the writing process, and the difference between revision and editing. Includes time for Q&A. Can also be offered as a writing workshop.*
Constructive Conversations: Feedback to Go Forward
Best for grades 4 and up | 45 minutes
Just right for writers ready to offer and receive critique for revisions. Nicole shares about roles of writing, and the importance of critiques for revision. She also offers sample critique protocols. Includes time for Q&A. Can also be offered as a writing workshop.*
Questions? Please send an email to visits (at) nicoledcollier.com