Nicole has appeared at festivals, in bookstores, and at schools, virtually and in person. She offers a variety of programs and topics for readers and writers. For general questions please send an email to visits@nicoledcollier.com.
To request signed bookplates, please complete the form linked here. Bookplates are mailed about once a week.
Note: The World Read Aloud Day schedule is full, but please check back for cancellations.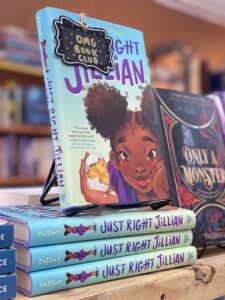 Book Club Q&A
Great for all ages | 15-20 minutes
Just right for a group that has read one of her novels and wants to chat with Nicole about the book. Nicole can share her writing inspiration and talk about her favorite scenes. Readers should come with lots of questions.
---
Write Your Own Fortune
Great for all ages | 45-60 minutes
Nicole shares her writing process including with photos of her writer's notebook and excerpts from passages in progress. She gives a sneak peek of the editorial and cover design process. Includes a short read aloud and Q&A.
---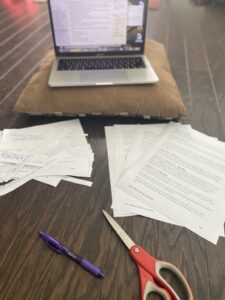 Master Your Mind and Finish Your Story
Great for writing clubs or older writers | 45-60 minutes
Just right for aspiring authors and lifelong learners. Nicole shares her favorite tips on how to master your mind to tackle big projects. Can also be offered as a "practical creativity" workshop where participants leave with a personalized list of actionable habits.Includes a short read aloud and time for Q&A.
---
Writer's Workshop
Best for grades 4 and up | 45-60 minutes
Using passages from Nicole's writings, and/or select mentor texts, students analyze and discuss key qualities before writing, revising, or critiquing a short piece of their own. Can be customized to align with lesson plans or units.
---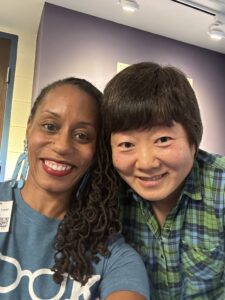 Half Day
Best for grades 3 and up | Customizable experience
A half day includes two consecutive presentations (45-60 minutes each). May include book signing as well.
Full Day 
Best for grades 3 and up | Customizable experience
A full day includes three presentations (45-60 minutes each) + Author Lunch* and book signing.  Options for the day might include:
Two workshops + one general Q&A
Three 45-minute presentations to classrooms
One grade level assembly + one workshop with a Q&A + a small group Q&A for a writing club
*Schools may plan a casual lunch with a small group of students, such as a book or writing club.
Writer-in-Residence Program
Best for grades 3 and up | Customizable experience
As a former classroom teacher, Nicole loves co-teaching, or partnering with educators on curriculum goals to design a meaningful reading and writing experience.